Bill Payment Processing Center
In the city of Raleigh, anyone can pay most of the bills by our Raleigh Check Cashing stores. In our bill payment processing center we ensure easy process to avoid any inconvenience, late fees, or other extra charges. Our bill pay services are convenient and secure, so you'll never get in a fluster about your money being lost or delayed.
Raleigh Check Cashing offers authentic and reliable bill payment processing center services to everyone in the community. Check Cashing Raleigh store provide online electricity bill payments, water bill payments, and many more, as Authorized Bill Payments Processing Center (CheckFreePay). Our convenient service enables users to pay any bill or mortgage virtually within seconds. Our payment divisions include Progress Energy, AT&T, PSNC ENERGY, City of Raleigh, Time Warner Cable/Satellite companies, Cellular providers, Municipalities, Retail credit cards, Insurance companies, Finance, water bill payment raleigh nc and many more!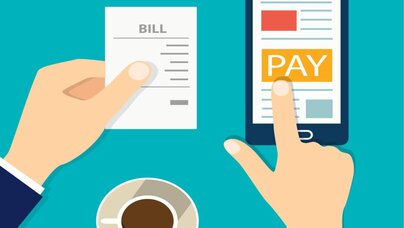 We can help you with many types of bills payments, including:
You can make payments with:
How can I pay a bill in Raleigh?